The 2017 Direct Give Campaign is here!
The Torrence Creek PTA is focused on making our Media Center an Active Learning Environment and expanding flexible seating which is already in most classrooms.  The Media Center will house flex seating, stand up desks, pedal desks and sit and kneel desks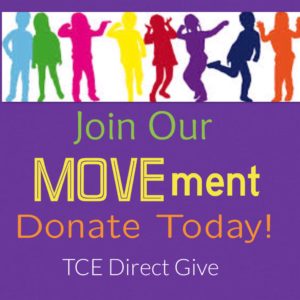 Our plan does not stop with the media center.   Due to previous fundraising success, TCE is one of the few local schools with a 1:1 technology ratio.  Our Direct Give efforts will also continue to fund technology and the support required as the school grows.
If your employer has a matching donation program, TCEPTA is a registered non profit and your contribution could be matched.  Companies in Huntersville and the Greater Charlotte area are listed here.
Our goal is to raise $10,000 which will be used for 3 key areas:
Movement Options

while learning. Moving gives our Eagles better thinking skills, memory and judgement. When children exercise or increase heart rates throughout the day, on a regular basis they fall asleep faster and sleep longer.
Flexible Seating which has proven to increase motivation and engagement in the classroom and beyond. Movement helps students use excess energy and creates a better oxygen flow to the brain.
Technology which is key to keeping students engaged and focused