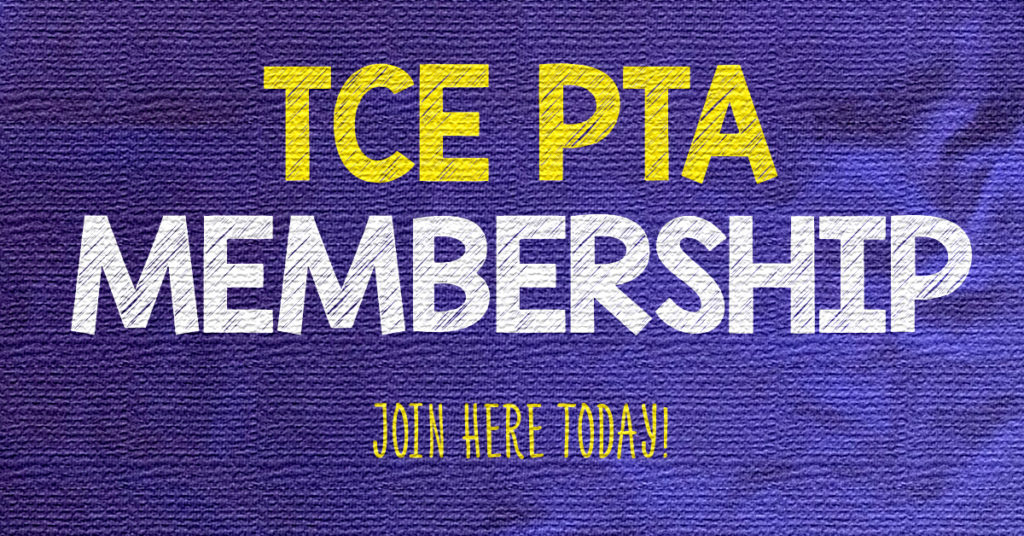 Become a TCE PTA member HERE today! At the beginning of each school year, we set a goal for PTA membership at 100% participation through our parent and teacher community.
Membership ($10 per year) in the PTA does not obligate you to attend meetings, volunteer or chair a committee. It simply shows your support for our organization and helps us meet our goal of 100% participation!
Optional monthly PTA meetings with updates from the PTA and our principal are typically held on the first Thursday of each month during the school year. All are welcome and we hope to see you there! All paid PTA members are voting members.
In addition to becoming a PTA member, please also consider completing our online "Volunteer Interest Form" to join our fun team of volunteers!! We love our volunteers and there is a place for everyone in our PTA! If you have any questions, please send us an email (tceaglespta@gmail.com).
Thank you for your support!