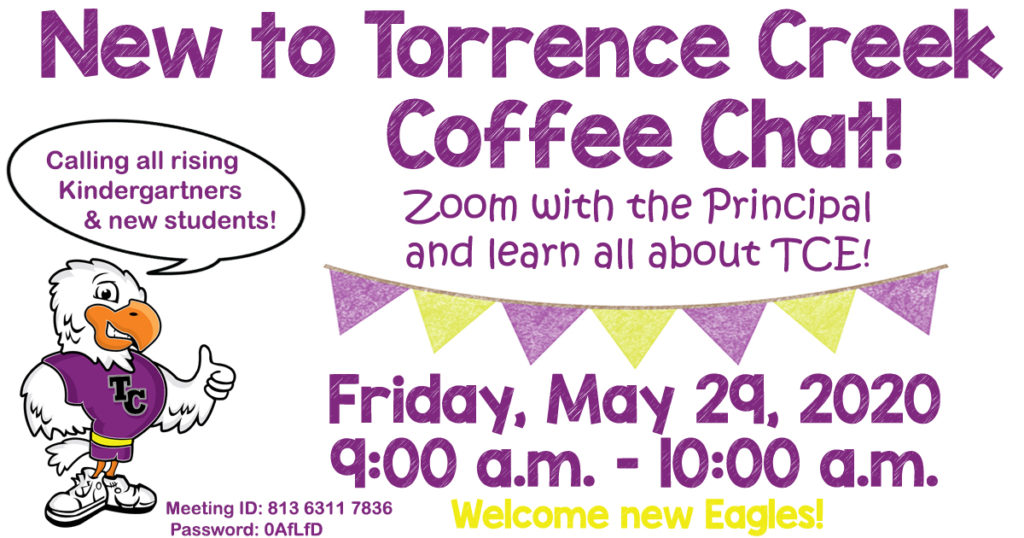 ---
CANCELED DUE TO SCHOOL CLOSURE: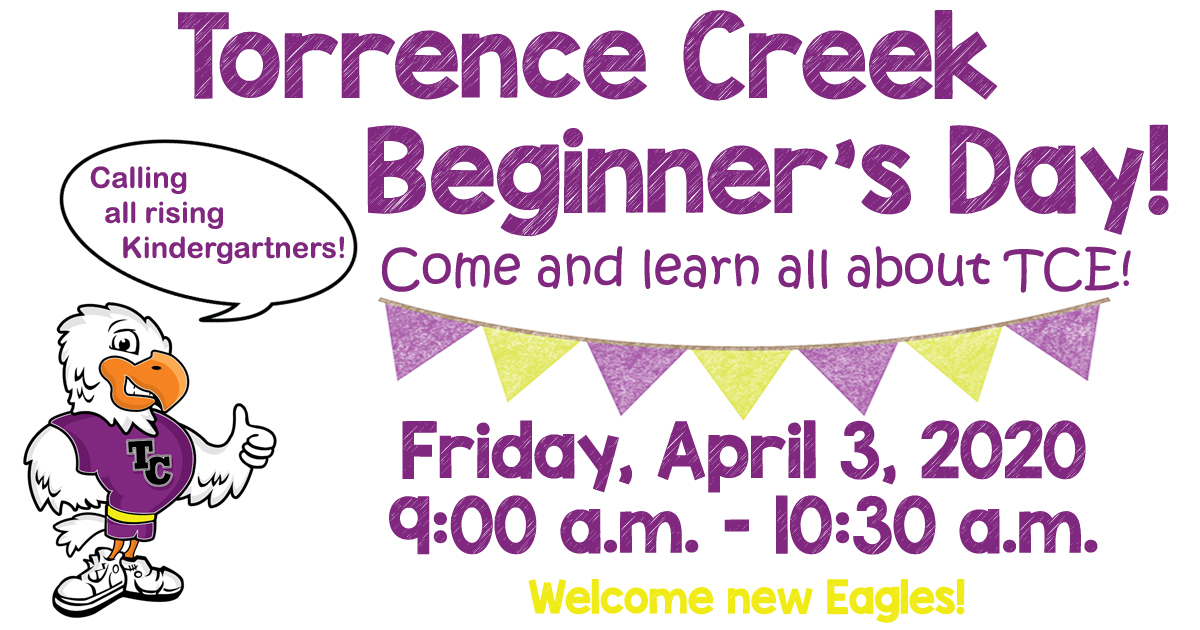 Calling all rising Kindergartners! Join us for our Beginner's Day on April 3rd, 2020 (9:00 – 10:30 a.m.)! Please note you will need to sign-in with your driver's license at our front office.
Beginner's Day is an opportunity for parents to learn more about the academic program at Torrence Creek Elementary and allow rising Kindergarten students to visit a classroom. Parents will have the opportunity to ask questions during this session, as well as attend a guided tour of the school. Light snacks, refreshments and giveaways! Come learn about our amazing school. We are excited to meet you and your student!
Kindergarten registration information:
The registration packet link is: http://www.cms.k12.nc.us/cmsdepartments/StudentPlacement/Pages/EnrollingYourStudent.aspx. You can drop off your completed registration packet and required documents in TCE's main office Monday – Friday. If you have any questions or need more information, please call 980-343-0695.