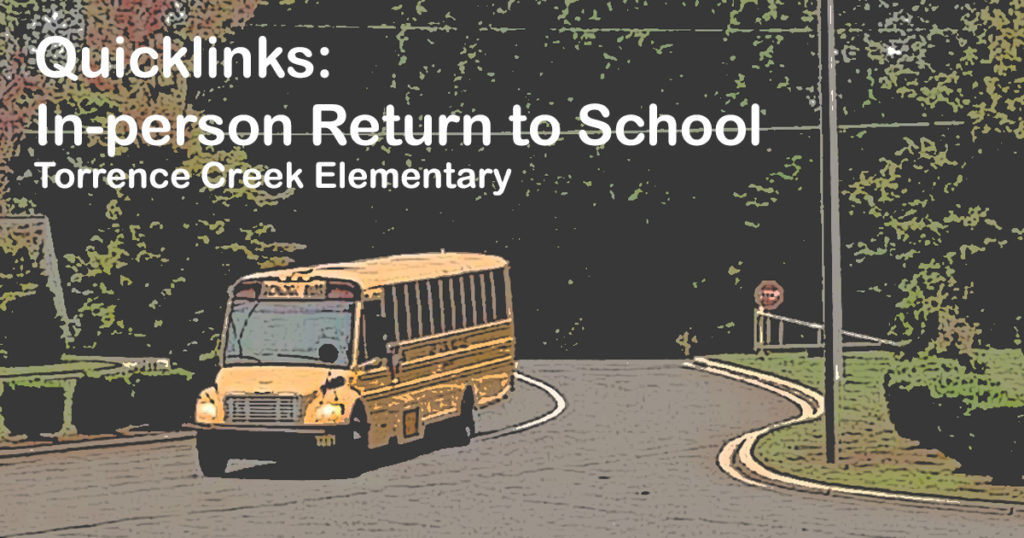 ALL IN-PERSON STUDENTS will be required to complete the DAILY Symptom Screener before arriving to school each day.

*Use the link above or see below for Daily Symptom Screener App download directions.
ALL IN-PERSON STUDENTS will also need to complete a transportation form (car or van rider, walker or bus).

*Note! Bus riders will need to complete a new form EVERY WEEK before riding the bus.

FOR SECOND SEMESTER: The district is asking ALL families to complete the Transportation Confirmation Survey. Click HERE to complete.  The deadline for the survey is Monday, November 30th. This information is needed to ensure bus routes are properly set-up for students when we begin the second semester in January.  
TCE staff has created a Parent FAQ page to answer the most common questions.
There's an app for that!
If you want to make a web clip (an icon on home screen like an app) or your smartphone, follow the directions below. An icon will appear on your phone, and when you tap on it, it will bring up the form for you to fill out each morning.

*iPhone – Open the link here, tap the share button, tap "Add to home screen," rename it if you like, and tap Add.

*Android– Open the link here, tap the three dots in the upper right corner, tap Add to home screen, rename it if you like, and then tap Add.
Torrence's Tips:
Practice wearing a mask at home!
For the first two weeks, please send students to school with an item (index card, piece of paper, piece of masking tape, etc.) that tells us the student's first and last name, grade and teacher. This will be especially helpful for bus riders.
K-2 parents are advised to send extra clothing in their child's bookbag, since they will be returning to school for the first time since March and have to be on a restroom schedule.
Please make sure you have communicated with your teacher about how your child is going home next week. Also, if you have not completed TCE's official Google Form for car or van rider or walker, please do so (linked above).
Review the new classroom schedules!
Get excited Eagles! We're coming back to school!!
For additional information:
1. Please click HERE to learn more about the Daily Symptom Screener, including instructions in Español and other languages.
2. Please click HERE to learn more about the Bus Rider Attestation form, including the Bus Rider Attestation Form in Español and other languages.