Our New Spirit Wear has an awesome new look!
Details on how to order below.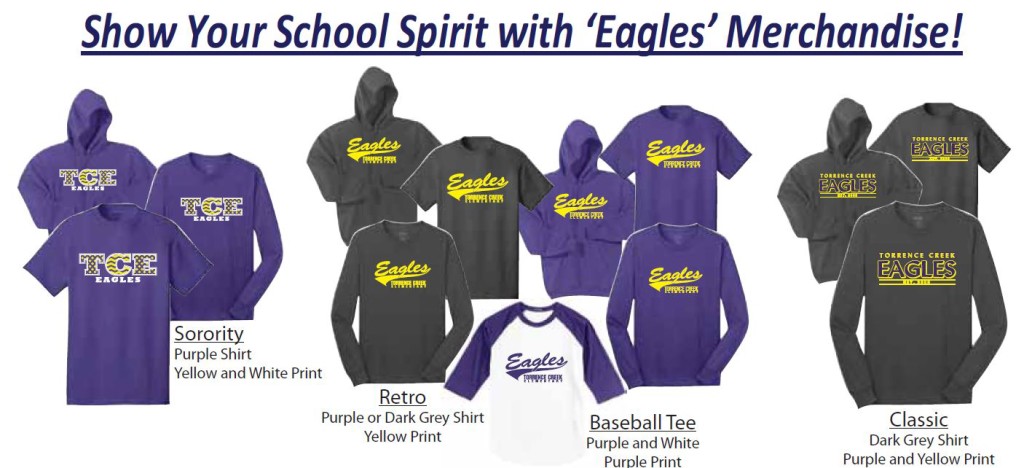 Orders are due to your student's teacher on or before Friday, November 13th
Shirts will be sent home with your student the week of December 7th
Payment can be made via cash or check (payable to TCE PTA (returned checks are subject to a $25 fee)
Order Forms are available at the TCE online Store.