TECH Field Day Save the Date and Donations/Volunteers needed please
posted by Torrence Creek Elementary, Tammy Dookhith
Hello TCE Families,
We are excited to announce that this year's annual Tech Field Day will be on Friday, April 12th. For our families new to Torrence Creek this year, Tech Field Day is an annual event held in the Spring where TCE students have the opportunity to engage in hands on learning activities and challenges all geared around Technology! NEW this year to Tech Field Day will be an invention convention, community guest speakers, a hands on creation station, and several exciting Tech based activities sure to get our students talking. Be on the look out for additional information regarding our invention convention in your child's Thursday folder next week.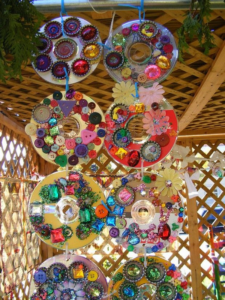 We are in need of some donations and parent volunteers to help make Tech Field Day a huge success. Please check out our wish list below to see how you can help. All donations can be sent in with your child and brought to the TECH lab anytime between now and April 12th.
Donations needed for our Creation Station. These "creations" will be added to our new sensory classroom.
-Blank CDs
-Reflective gems, jewels, buttons, etc.
-Hot glue gun sticks
-Fishing line

Volunteers with Tech related careers needed to speak with students. This would require a 30-60 minute commitment on April 12th. Please email me with any questions or if this would work for you at tammy.dookhith@cms.k12.nc.us.