Join Zoom Meeting (April 24, 2021 at 6:30 pm):
Meeting ID: 961 8738 9777
Passcode: 287095

*The event will begin promptly at 6:30 so please log in to the waiting room a few minutes early!
VIRTUAL PHOTO BOOTH

Take photos in the Virtual Photo Booth with custom Boys' Event frames! Enter Virtual Photo Booth or use the QR code below.

After you've taken your photos above, come back to view the TCE Gallery and see other Eagle families!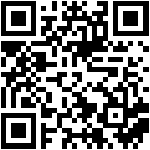 TCE CUSTOM PLAYLIST
Via Spotify
Via YouTube
Song List (play on your favorite device!)
Step-By-Step Guide to the Bag: View a copy of the Instruction Card and a THANK YOU to all of our wonderful vendors!!

https://tcepta.org/paintingkit
Share Your Art! Once you're done with your creation, please take a picture of your work and share it with Mrs. Friedl on Padlet! Share it here: Mrs. Friedl's Padlet
If you need help with anything, please email us at tceaglespta@gmail.com!