Stay tuned in Fall 2021 for our next Boosterthon event!
Canceled (COVID-19): Boosterthon Spring 2021
Canceled (COVID-19): Boosterthon Spring 2020
Update (June 4, 2019): As promised, Mr. Bissinger and Ms. Falls let the TCE students take over and duct tape them to the wall for meeting our Boosterthon goal!! So much fun and thank you to our amazing Principal and Vice Principal!!

Update (May 23, 2019): As of today, we exceeded our goal and raised an outstanding $26,962.30 for Torrence Creek Elementary!!! Thank you for your incredible support and GO EAGLES!!!!!
THANK YOU to all the students, parents, teachers and community partners who helped make this year's Boosterthon and Eagle Fun Run a HUGE success!!!! Proceeds will purchase new classroom rugs and a new broadcast system to modernize the TCE news studio! Bonus – Mr. Bissinger and Mrs. Falls will be duct taped to the wall for achieving our goal! Congratulations to Ms. Finley and Ms. Cassam's classes who were at the top of the class Pledge-O-Meter chart for K-2 and 3-5/EP. Both classes will receive Chick-fil-a cards! We received donations from 34 states in the USA and two other countries (Canada and Hong Kong)!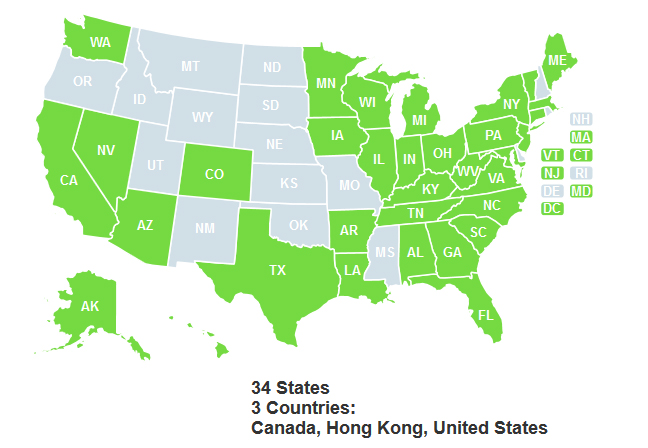 We would like to extend our sincere thanks to the following local businesses for their donations:
A big shout out and thank you to AAA Entertainment for donating its time and services for an awesome DJ experience during the Eagle Fun Run!! Thank you Chris!!

Thank you to Harris Teeter Rosedale (thanks Daniel!) for donating over 800 ice popsicles for the students to enjoy after the Eagle Fun Run! Many thanks to Chick-fil-a Peach Bowl for donating the chicken cards to the top classes!
---
Update (May 3, 2019): SO MUCH fun at the Eagle Fun Run today!!!
---
Update (April 24, 2019): Today we kicked off our Boosterthon two week fundraising program with an AWESOME school wide Pep Rally! Look for a Pledge Book sent home today!
---
Original Post (April 22, 2019): Parents! This year's spring fundraiser is the Boosterthon Eagle Fun Run! It's a two-week program that kicks off with a Pep Rally for the students on Wednesday, April 24th. The Fun Run is a fitness based fundraiser that teaches character traits and requires no selling. It's pledge based, which means the students will gather monetary pledges for the number of laps they run (typically 30-35 laps) and we'll celebrate at the Eagle FUN RUN on Friday, May 3rd!! Students can also receive flat donations. With our big goal of raising $15,000 for the PTA budget, we asked the Fun Run experts at Boosterthon to supply the materials so TCE can power our own Fun Run and make it easier, more profitable, and more fun.
Students will experience an amazing character theme entitled MindSpark Mystery Lab! This is Boosterthon's most exciting theme ever and combines S.T.E.A.M skills (Science, Technology, Engineering, Arts, and Math) with character-building. While they're teaming up with the MindSpark Kids to solve mysteries, our students will also learn five 21st-century character traits that will help strengthen themselves and our world.
Boosterthon proceeds will go toward the purchase of new rugs for TCE classrooms and also a new TriCaster live broadcast system to modernize the TCE news studio! Please help our school by reaching out to sponsors, family, friends, co-workers, etc.! Also, all families are invited to come out and cheer on your student at the Fun Run on May 3rd!
---
REGISTER YOUR CHILD AND GET PLEDGES
Starting Wednesday, April 17th, register your student on FUNRUN.COM. When signing up, you can find our school by searching for "Torrence Creek Elementary." Contact sponsors, family, friends, and co-workers who can donate to help our school and share the personalized link provided to you at registration (also emailed to you upon completion of registration)!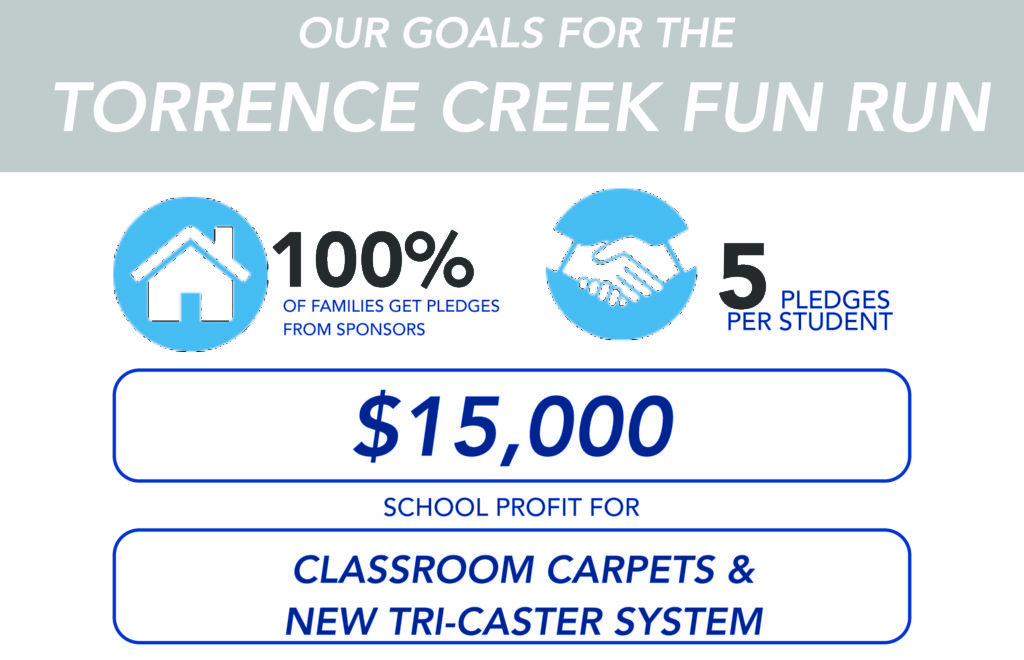 VOLUNTEER AT THE FUN RUN
(or just come and cheer on your child!)
All parents and families are invited to come out to the Eagle Fun Run on Friday, May 3rd! The Fun Run will be at the Torrence Creek Elementary field (next to our campus). Parent volunteers are needed to help pass out water and cheer on our students. Please sign up HERE to help!

Please sign-in at the front office before heading out to the field. Grades will be divided into the following race times:

9:00 a.m. to 10:15 a.m. – Kindergarten and 1st Grade
10:30 a.m. to 11:45 a.m. – 4th and 5th Grades
11:30 a.m. to 12:00 p.m. – EP w/ buddies
1:30 p.m. to 2:45 pm – 2nd and 3rd Grades
Thank you for your support!