We have several new faces at TCE this year.  We asked each of them to let us know a little about themselves so that we can make them feel welcome to the Eagle family.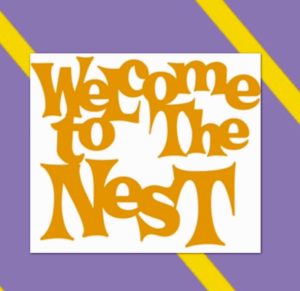 Ms Pizzuti – Secretary  I am originally from Pittsburgh, PA and have lived in Charlotte for over 20 years. My husband and I have two grown children. I have worked for CMS for 17 years. I like to read, work in my garden and travel. 
Coach Sweeney – PE  I have been married to my husband Brad for 27 years and have 3 wonderful daughters, Rachel age 26, Mikayla age 23, and Taylor age, 21. We also have a husky named Meeka.  I grew up in Connecticut then went to Boston College where I received my degree in Education and my Masters in Reading. I taught in Union County Public Schools for 11 years as well as teaching in Connecticut and Massachusetts ( total of almost 20 years teaching experience). In my spare time I love yoga, mountain biking, hiking, stand-up paddle boarding, cooking, and reading! My passion is teaching children about the importance of health and fitness as a life long goal. I believe a healthy body = a healthy mind! I'm super excited to be joining the Torrence Creek community!
Ms. Finley – 1st Grade I recently moved from the D.C. area, where I taught for 13 years. I enjoy spending time with friends, family and visiting my nieces and nephews as much as possible. I love being an Auntie! I am very excited to be teaching here at Torrence Creek and getting to know the TCE family!
Ms. Cregger – 1st Grade  I am from Raleigh, NC and  taught kindergarten and first grade for 6 years in Wake County .  I am excited to start my 7th year teaching at Torrence Creek. I love to bake and be outside near water, but I like to be with my friends and family the most. I went to Meredith College and found the best friends while I was there. I became an aunt in January to the most adorable niece in the world!
Ms Hlavacek – 2nd Grade I love living in Huntersville with my husband and twin girls who are 3 1/2 years old.  I also love the beach, reading, coffee and spending time with my family and friends.  My favortie quote is: "The best things in life are the people we love, the places we've been, and the memories we've  made along the way!
Ms Seyler – 3rd Grade  I am so excited to be rejoining TCE this year! I taught fourth grade at this amazing school from 2009-2013 up to the point where the school split. This also coincided with the birth of our third child, Annabelle. After my maternity leave I returned to Grand Oak, but then took some time off after that school year to spend with all three of my children. I feel like the luckiest person in the world to have been rehired back. My other two children are Amanda who is in her second year at Chapel Hill, and Ricky who is is a junior in high school. My husband Tony and I have been married for 22 years, and love spending quality family time together. I'm looking forward to a great school year!
Ms. Andrews – 3rd Grade  My name is Chelsey Andrews. I am so excited to return to Torrence Creek this year! I taught Kindergarten here for two years before moving to South Carolina and teaching second grade for four years. This is my 7th year of teaching and I cannot wait! I have two little boys, Madden and Beckham, who keep me very busy. I am currently working on my Master's in Reading and Literacy and will graduate in January! When I have free time… I love to spend time on the lake, go shopping, and take naps.
Mr. Drucker – 4th Grade  
This is my tenth year teaching and I am very excited to be teaching 4th grade at TCE. I am married and live with my wife Erin and 1 year old son.   We also have two dogs and two cats so you could say we love animals. I am originally from Southeast England, but moved to the US when I was young. My favorite things to do when home include spending time with my wife and son, watching sports, and I am truly passionate about traveling.